Munawar Meri Ankhon Ko is one of the best Naat Sharif by Javeria Saleem. The melow and sweet voice of Javeria Saleem is highly regarded by the fans. Javeria Saleem has recorded this Excellent quality and best Naat Sharif in MP3 format. To download Javeria Saleem's Naat Munawar Meri Ankhon Ko on your System, simply click the three dots and then download.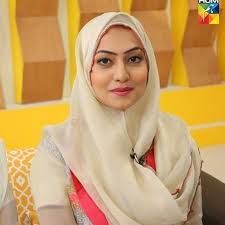 Javeria Saleem is a notable female naat khawan. She have earned a lot of respect for her naats and kalams. She was born in Karachi. She belongs to the memon family of Sindh province of Pakistan. Her naat albums have been listened by people of all ages. She has a very soft euphonious and mellifluous voice. Javeria Saleem have received a number of prestigious award for naat khawani. She has appeared on national Television of the country PTV. She also received victory in all Pakistan ARY Natiya Competition held in 2004. She was also a winner of Annual Naat Khawani Competition 2005-2006.  She has been a dominant winner of Education Festival Malir Town 2006 naat competition.
Disclaimer
: All the audio Naats at NaatSharif.com have been published by the users of NaatSharif.com, However if you believe that your copyrighted content has been posted without your permission, please
submit copyright complaint.