Meri Izzat Tere Naa De Sahare
Meri Izzat Tere Naa De Sahare is one of the favourite Naat by Fasihuddin Soharwardi. The strong and soothing voice of Fasihuddin Soharwardi is by the fans. Fasihuddin Soharwardi has recorded this Phenomenal quality and favourite Naat Sharif in MP3 format. To download Fasihuddin Soharwardi's Naat Meri Izzat Tere Naa De Sahare on your Device, simply click the three dots and then download.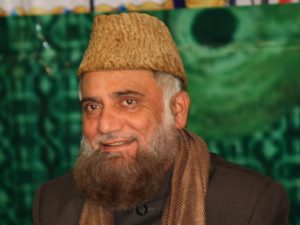 Fasihuddin Soharwardi is the most respected and humble Naat Khawan from Karachi, Pakistan. He has been reciting Naats since 1970s. By profession, he is a lawyer but he hardly finds time to practice law because he often travels to different parts of the world on special invitations to recite Naats. He is known for recording more than 5000 Naats in multiple languages. He is a senior Naat khawan and has been invited on TV shows at multiple occasions.
Disclaimer
: All the audio Naats at NaatSharif.com have been published by the users of NaatSharif.com, However if you believe that your copyrighted content has been posted without your permission, please
submit copyright complaint.