Mangton Ko Sultan Banaya is one of the favourite Naat by Siddiq Ismail. The rich and melodious voice of Siddiq Ismail is commended by the fans. Siddiq Ismail has recorded this Superb quality and favourite Naat Sharif in MP3 format. To download Siddiq Ismail's Naat Mangton Ko Sultan Banaya on your Device, simply click the three dots and then download.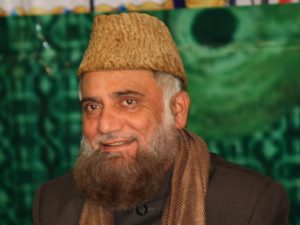 Siddiq Ismail is a known naat and hand khawan . He needs no introduction at all. He was born in a small town of Karachi. His parents priorily moved from India to Pakistan after the separation.
Siddiq Ismail became physically disabled in an early age due to polio. He started naat khawani while he was just 6 years old. He later joined radio Pakistan in the program bachun ki dunya.
He kept radio and television as her channel for naat recitation. His accent , pitch and soulfulness makes him favourite among the people.
Siddiq have been presenting naats and hand in many national level events.
He have been awarded with the prestigious awards from the Government of Pakistan . He received "pride of performance" award, and "sitarae imtiaz.".
He has contributed alot for the love of Mohammad SAW in the form of praising this great personality. His talent will be loved and remembered forever.
Disclaimer
: All the audio Naats at NaatSharif.com have been published by the users of NaatSharif.com, However if you believe that your copyrighted content has been posted without your permission, please
submit copyright complaint.