Har Lehza Har Dam Allah Hoo
Har Lehza Har Dam Allah Hoo is one of the favourite Naat by Khalid Hasnain Khalid. The strong and melow voice of Khalid Hasnain Khalid is by the fans. Khalid Hasnain Khalid has recorded this Phenomenal quality and favourite Naat Sharif in MP3 format. To download Khalid Hasnain Khalid's Naat Har Lehza Har Dam Allah Hoo on your Device, simply click the three dots and then download.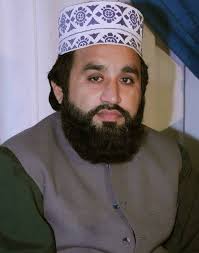 Khalid hasnain Khalid is known to be  the best and emerging naat khawan of the current century. He hails from the famous chakwal city of Punjab. His naat albums have proven a continuous and recurrent success throughout his career.
Khalid  has a vision of teaching Naat khawani as an art so that praise and appreciation of the most beautiful human should be done in the best way. For the sake of his vision he have started a school for teaching Naat khawani in chakwal city by the name of " Noor e Mujassam". Studens from far and near come to his school where they learn the accents , tone and pronunciation for the naat. His high pitch and versatile voice is loved by Naat lovers.
Khalid's vision will surely benefit a number of emerging talent in the art of naat khawani. At naatsharif  you can releif your heart with the most beautiful naat in the voice of Khalid hasnain Khalid in a high quality mp3 format.
Disclaimer
: All the audio Naats at NaatSharif.com have been published by the users of NaatSharif.com, However if you believe that your copyrighted content has been posted without your permission, please
submit copyright complaint.