Zuban Jo Di Hai Tujhe is one of the top Naat Pak by Waheed Zafar Qasmi. The mellifluous and soft voice of Waheed Zafar Qasmi is liked by the fans. Waheed Zafar Qasmi has recorded this Matchless quality and top Naat Sharif in MP3 format. To download Waheed Zafar Qasmi's Naat Zuban Jo Di Hai Tujhe on your PC/Smartphone, simply click the three dots and then download.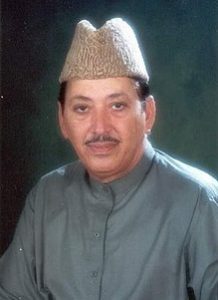 Qari Waheed Zafar Qasmi is a renowned senior classical Naat Khawan. He is blessed with a sweet and heart-touching voice. He has participated in many international Qiraat competitions and have won many too.
Disclaimer
: All the audio Naats at NaatSharif.com have been published by the users of NaatSharif.com, However if you believe that your copyrighted content has been posted without your permission, please
submit copyright complaint.