Shamil Hai Khuda Jiss Midhat
Shamil Hai Khuda Jiss Midhat is one of the favourite Naat by Farhan Ali Qadri. The rich and strong voice of Farhan Ali Qadri is commended by the fans. Farhan Ali Qadri has recorded this Superb quality and favourite Naat Sharif in MP3 format. To download Farhan Ali Qadri's Naat Shamil Hai Khuda Jiss Midhat on your Device, simply click the three dots and then download.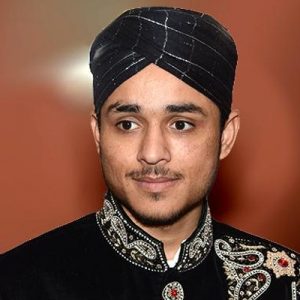 Farhan Ali Qadri started reciting Naats in 2009 and instantly got attention of general public due to his sweet high notes. He is one of the few Naat Khawans from Pakistan who has got international fans. Naatsharif provides high quality naats of farhan ali Qadri in mp3 format for its viewers.
Disclaimer
: All the audio Naats at NaatSharif.com have been published by the users of NaatSharif.com, However if you believe that your copyrighted content has been posted without your permission, please
submit copyright complaint.