Kamli Wale is one of the best Naat Sharif by Junaid Jamshed. The soft and tuneful voice of Junaid Jamshed is loved by the fans. Junaid Jamshed has recorded this Fabulous quality and best Naat Sharif in MP3 format. To download Junaid Jamshed's Naat Kamli Wale on your System, simply click the three dots and then download.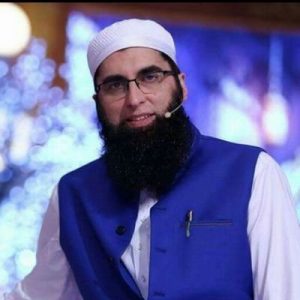 Junaid Jamshed left singing in 2000s and started preaching Islam. He has recited many Naat sharif in his soulful voice. He was one of the most popular singer of his era and his band Vital Signs was at the peak of its popularity when he finally decided to leave singing forever. Junaid Jamshed's plane crashed near Abbottabad when he was returning back from Gilgit. His fans miss him and his Naats are quite popular on multiple social platforms even after his shahadat. You can download all of his Naats at NaatSharif.com free of cost.
Disclaimer
: All the audio Naats at NaatSharif.com have been published by the users of NaatSharif.com, However if you believe that your copyrighted content has been posted without your permission, please
submit copyright complaint.