Hum Ghulamon Ka Rakhna Khudara Bharam
Hum Ghulamon Ka Rakhna Khudara Bharam is one of the top Naat Pak by Abdul Rauf Rufi. The musical and soft voice of Abdul Rauf Rufi is appreciated by the fans. Abdul Rauf Rufi has recorded this HQ quality and top Naat Sharif in MP3 format. To download Abdul Rauf Rufi's Naat Hum Ghulamon Ka Rakhna Khudara Bharam on your PC/Smartphone, simply click the three dots and then download.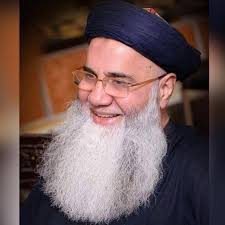 Abdul Rauf Rufi is a well-known and our most respectable naat khawan. He hails from the Faisalabad city. His naats are listened not only in Pakistan but in other countries too. His voice have a nice calming tone and that adds a natural , satisfying effect in his naats. "Meetha meetha ha mery Nabi Gee ka naam", is the naat that is heard and reiterated by everyone from old to young and children.His another naat Aao madinay chalen was the hit naat of the time. Which was later recited by many new naat khawans. Abdul Rauf Rufi is not a naat khawan buut a naat writer and poet as well. Abdul Rauf Rufi is a professor by profession in the education field. His naat career is purely his love for the Prophet Mohammad SAW which undoubtedly reflect from his naats. His all naats are loved and listened in every decade. His naats and hamds compositions include musical instruments like tabla and daff to create a meditating sound in the background.
He has been awarded "Pride of Performance", in the year 2005. This award is the civil award of the country for his valuable addition in the art of naats. Pakistani people love him, and remember his naats by heart. His contribution is a real asset in naat khawani. We must listen and appreciate him and his work which have lead a strong base for all upcoming generation. It is a great honour for every one of us for having such a beautiful voice around.
Disclaimer
: All the audio Naats at NaatSharif.com have been published by the users of NaatSharif.com, However if you believe that your copyrighted content has been posted without your permission, please
submit copyright complaint.