Hazir Hain Hum is one of the favourite Naat by Zulfiqar ali. The rich and musical voice of Zulfiqar ali is commended by the fans. Zulfiqar ali has recorded this Superb quality and favourite Naat Sharif in MP3 format. To download Zulfiqar ali's Naat Hazir Hain Hum on your Device, simply click the three dots and then download.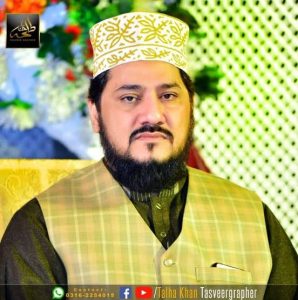 Zulfiqar Ali Hussaini was a real blessing from Allah tahala. His super spiritual voice and his adorable way of saying the praises of Allah and Hazrat Mohammad SAW have made it possible for him to earn a life long blessings. He appeared in Waseem badami's ramzan transmission for number of times. His naats and hand have been popular over the internet and got million views.
Zulfiqar Ali Hussaini have passion for naat khawani. This passion was a guiding principle for all his success. He had a very soft and calming personality.
Zulfiqar Ali is no more among us , and he meet to the true creator a few months ago. In Summer 2019 he was on a family trip. He was trapped by an aqua virus from a swimming pool of some farm house where got that attacked by the virus and after being hospitalised for a few days he died.
We as a nation and as a Muslim community will never forgive him. We will keep him in our prayers and his work will be a living gift from him to all the Muslims around the world.
Disclaimer
: All the audio Naats at NaatSharif.com have been published by the users of NaatSharif.com, However if you believe that your copyrighted content has been posted without your permission, please
submit copyright complaint.