Allah Tere Siwa is one of the favourite Naat by Ali Haider. The melodious and tuneful voice of Ali Haider is admired by the fans. Ali Haider has recorded this Perfect quality and favourite Naat Sharif in MP3 format. To download Ali Haider's Naat Allah Tere Siwa on your Device, simply click the three dots and then download.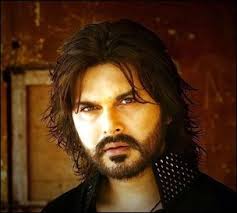 Ali Haider is a well-known singer of Pakistan. He was born in Karachi. He is the only son of his parents. He is an engineer by qualification. He obtained his engineering degree from The Nadirshaw Eduljee Dinshaw University of Engineering and Technology (NED Karachi).
Ali Haider started his career as a singer in the 90's. He got fame in his very early albums. Then one after another his albums continuously remained the star of the screen where his work was appreciated by everyone. He was the pop star of the time. He also appeared in a few TV serials and Movies in Pakistani drama and Film industry. He has also received LUX style Award. His life changed after his son death in 2007. He had been off screen for a number of years due to his other commitments. After a period of three years Ali Haider was back in the industry of performing arts with a new stream of sufi kalam. In 2012 his first sufu kalam album " Ke jana ma koun" was released. This album contained with the sufi kalam of bulhy shah and sultan bahu. He also hosted a Television program on a private channel "AB takk". His most recent anthem for independence day has been heard throughout the country which gives a message of peace and hormony. His fans and followers are always looking forward to hear from him and his newer work. Ali Haider admits that he has been gifted with exceptional voice, and this is all the blessing of almighty Allah. He aims to remain among his lovers and fans through audio media, through his naats , and hamds in future.
Disclaimer
: All the audio Naats at NaatSharif.com have been published by the users of NaatSharif.com, However if you believe that your copyrighted content has been posted without your permission, please
submit copyright complaint.