Ajab Rang Par Hai Bahare Madina
Ajab Rang Par Hai Bahare Madina is one of the favourite Naat by Khalid Hasnain Khalid. The mellifluous and melow voice of Khalid Hasnain Khalid is liked by the fans. Khalid Hasnain Khalid has recorded this Matchless quality and favourite Naat Sharif in MP3 format. To download Khalid Hasnain Khalid's Naat Ajab Rang Par Hai Bahare Madina on your Device, simply click the three dots and then download.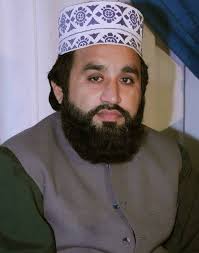 Alhaj Khalid Hasnain Khalid is a renowned Naat Khawan from Pakistan. He has been reciting Naat Sharif since his childhood. He also manages a Naat teaching academy named Noor e Mujassam where hundreds of students pass out each year. His high pitch and versatile voice is loved by Naat lovers. NaatSharif provides his latest Naats in high quality mp3.
Disclaimer
: All the audio Naats at NaatSharif.com have been published by the users of NaatSharif.com, However if you believe that your copyrighted content has been posted without your permission, please
submit copyright complaint.